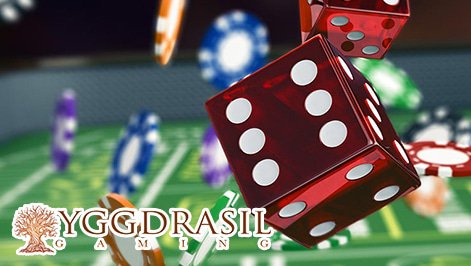 Providing a variety of casino games, top gaming provider Yggdrasil Casinos welcome a new addition to their portfolio, 3D table games that are sure to be fun and exciting.
Providing lots of gaming opportunities to the European market, online casino provider Yggdrasil announces a new addition to their family of games. They will be introducing table games to their lineup of successful online and mobile diversions which has steadily been welcomed in the UK, Denmark, and Italy among others.
Yggdrasil has already developed several table games including a Blackjack multiplayer casino game, the first to go live, using a new technology which they dubbed as REDUX. This new innovation uses both live and RNG gaming which truly immerses a player in a 3D environment akin to a brick and mortar casino. It also features a motion capture automation providing a realistic dealer movement with a surreal three-dimensional experience. The initial Blackjack game from Yggdrasil
Known as the underdog among several hundreds of gaming giants, Yggdrasil is fast becoming a great innovator with acclaimed technology leading the industry. They have provided some of the biggest names to different Canadian casino providers and across the world.
What Casino Player Can Expect from the New Yggdrasil Table Games
Yddrasil's REDUX technology is one of the most promising platforms for online casino games offering an optimised 3D setting. The new table games are expected to have a better quality rendition of a real-life casino with the popular side bets and a high-quality rendition of a dealer complete with intricate movements and facial expressions.
As with the previously released Blackjack game, newly released table games would have meticulously detailed dealer hand movements which are expected to keep every player glued to the game. A dealer's facial expression will also be one of the attractions for every Yggdrasil table game as it can be used as a tool for interplay and communication.
On the side of the operator increased brand recognition can be achieved as enhancements will be made to make it more attuned to the company brand. Theme customization, an intensified visual representation, and well-thought brand exhibition are all part of what to expect on the new table games.
The seamless performance and captivating rendition of dealers and the surroundings is something to look forward to with the new Yggdrasil table games. Expected releases would include famous table casino games including Roulette and Baccarat with a 3D environment that allows players to interact with each other at the playing table. Future releases would also expand to other famous casino table games. Fun and excitement seem to be almost guaranteed; you just need to find a great online casino in Canada that will be up to the challenge of meeting your gambling goals and expectations.
Yggdrasil Casinos are shaking things up
Yggdrasil Casinos may not be far from being a mainstream game developer as hundreds of online casino game providers are looking to have partnerships with the innovative company. Current updates about partnership may not have been totally verified, but out of the limelight, they are making a deal with some of the biggest operators in the gambling industry.
Breaking new grounds in online gaming, Yggdrasil is set to make a revolution with innovative table games that take you to a realistic world online. They may have been known in the slot machine world, but the coming years will add another great addition to their portfolio by creating a life-like 3D rendition of famous casino table games.
Latest News
See all News