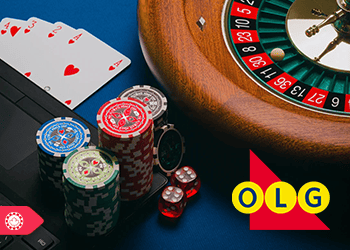 The Ontario Lottery and Gaming Corporation is the designated online gambling affiliate partner of the two largest Canadian casino firms. In June, Great Canadian Entertainment revealed that it had joined forces with PlayOLG online casino via an affiliate agreement. This occurred following the news that Gateway Casinos also inked a parallel deal with the provincial lottery organisation. According to a news release issued by Gateway, as part of the affiliate contract, the casino will promote PlayOLG's gaming platform, which includes an online casino and a Proline sportsbook to Ontario customers.
The agreements are a continuation of the casino conglomerates' collaboration with the province's lottery board. In Ontario, Great Canadian and Gateway work with the OLG, which regulates the retail casino industry, to run a total of 26 brick-and-mortar casinos. In Ontario alone, Gateway operates 14 casinos, while Great Canadian manages 12 land-based casinos in the most populated province in Canada, including the country's biggest, the Great Canadian Casino Resort Toronto, situated at the Woodbine Racecourse.
Gateway Casinos to Promote PlayOLG Online Casino Platform
According to Hannay, who spoke at the Canadian Gaming Summit in Toronto back in June, the province's first online gaming provider has held its own against the competition. One of the greatest online gambling marketplaces in the world may be attributed to the April 2022 debut of an open online gaming industry in Ontario. There are presently more than 70 gaming sites in Ontario, run by 50 gambling operators. Frankly, the increase in competition propelled everyone to keep their players interested by creating new and compelling products. Hanny added that he would venture to suggest that PlayOLG has continued to be a formidable competitor despite challenges, which shocked many in the sector.
The company's culture is to emphasise innovation and strategic leadership across all product lines. The fruits of labour became visible with the performance results, it was the best on record, and all of earnings stayed in Ontario. That has a lot of weight. Over $1.2 billion goes to Ontario First Nations, host communities, and small company retail partners, while over $2.5 billion goes to the government in dividends. More than 1.6 million users have joined the online community. And in the fiscal year ended March 31st, digital earnings increased by over 30% to far north of $300 million.
Great Canadian's Partnership with PlayOLG Casino is a Patient Strategy
Chuck Keeling oversees stakeholder relations, CSR, and other executive responsibilities for Great Canadian. He informed Online-Casinos.ca that Great Canadian may one day consider launching its own online gaming site. However, they think working with the Ontario Lottery and Gaming Corporation is the best option for the time being. Keeling also mentioned that, although they are not operating right now in the iGaming industry, they have always been enthusiastic supporters of the industry and its goals. We are continually thinking about how we may break into the area if we were to do it ourselves. Therefore, they have collaborated with OLG to assist their online platform by using their land-based audience. On the other side, it allows them to support their properties, offers and promotions to 1.6 million customers in the OLG database. Considering previous collaboration with OLG in the land-based sector, this seemed like a natural next step in the relationship.
The partnership is still in its infancy stage. But that's just one more method planned to promote Ontario properties. Keeling feels Great Canadian has concerns about more than just the saturated market for online gaming in Ontario. There a lot of excitement in the data making it difficult to draw conclusions about the state of the market or the implications for the land-based economy. In addition, a great deal of the commotion to which I allude is generated around COVID. Since they were essentially closed for a year and a half due to COVID, there has been a widespread shift in consumer behaviour. The impact of inflation, the effect of supply chain difficulties, and any other relevant external issues make it is quite difficult to identify what is occurring in the market at this time.
Great Canadian and Gateway Operate 55 Casinos in Canada
Both of Canada's casino giants are household names in the Great White North. Together, Great Canadian and Gateway run 55 land-based casinos throughout the country. This includes the largest Vegas-style casino in Toronto that opened its doors in June 2023. Below, we provided a breakdown of all land-based casinos across the country that are operated by Gateway and Great Canadian.
Coast to Coast Gateway runs 31 casinos
3 in Alberta
14 in Ontario
15 in British Columbia
Nationwide Great Canadian operates 24 casinos
1 in New Brunswick
2 in Nova Scotia
9 in British Columbia
12 in Ontario
The Best Online Casinos in Canada
It's common knowledge that online gaming is high in demand in Canada, leaving many players searching for the ultimate online gaming experience. Hundreds of options can be both a blessing and a curse. Fortunately, we are here to assist our readers in their search for the best online casinos in Canada. Our all-inclusive guides offer our readers all the information regarding licensing, online gaming variety, jackpots, safe and reliable payment methods, attractive bonus offers, and much more.
Latest News
See all News